20.10.2021
IT gift for veterans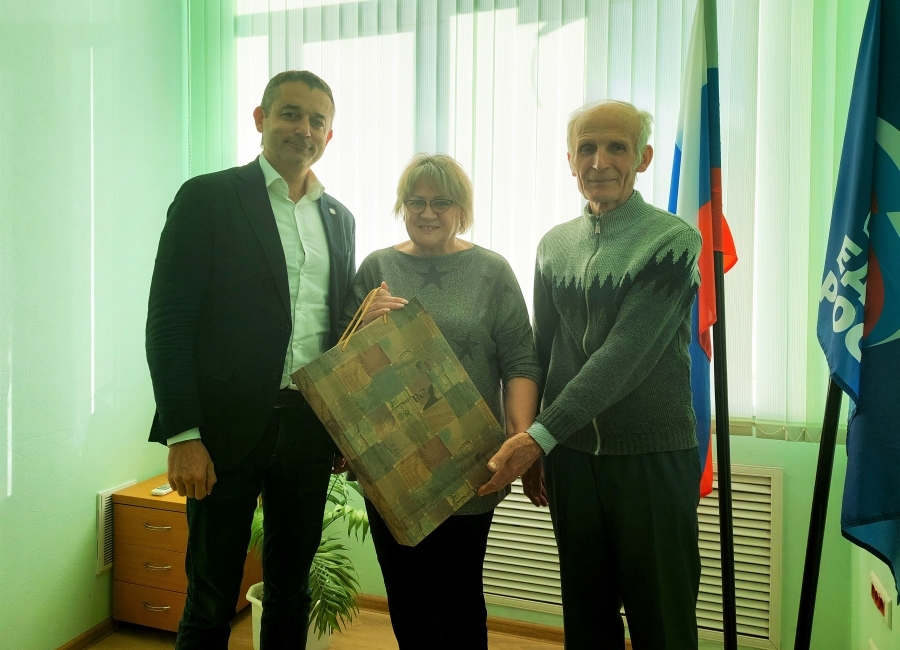 On October 18, at the site of Metadynea LLC in Orekhovo-Zuevo, a meeting was held between General Director Igor Spassky and representatives of the City Public Organization of War and Labor Veterans, the Armed Forces and Law Enforcement Agencies.
The meeting was timed to the 25th anniversary of the foundation of the City Public Organization of Veterans. The Council of Veterans was represented by the new chairman of the organization Tamara Timofeeva and the representative of the veterans of "Karbolit" Fedor Stracun.
"We have built good relations with the organization of the city's veterans," Igor Spassky comments on the meeting. " We jointly conduct various events, support initiatives to train council representatives."
From the Metadynea company, Igor Spassky presented the veterans with a laptop to improve the efficiency of the organization, as well as to train veterans in the skills of using computer equipment in the framework of the Digital Volunteers direction.
Tamara Kapitonovna and Fyodor Ivanovich presented a letter of thanks to Igor Spassky.
"Despite the current epidemiological situation, even such meetings in small groups are expensive," says Tamara Timofeeva. "Veterans really lack attention and simple understanding and help do a lot."
---
The city public organization of veterans of war, labor, armed forces and law enforcement agencies of Orekhovo-Zuevo includes veteran organizations of industrial enterprises of the city, including the Karbolit plant.