17.01.2022
New Year's Wizards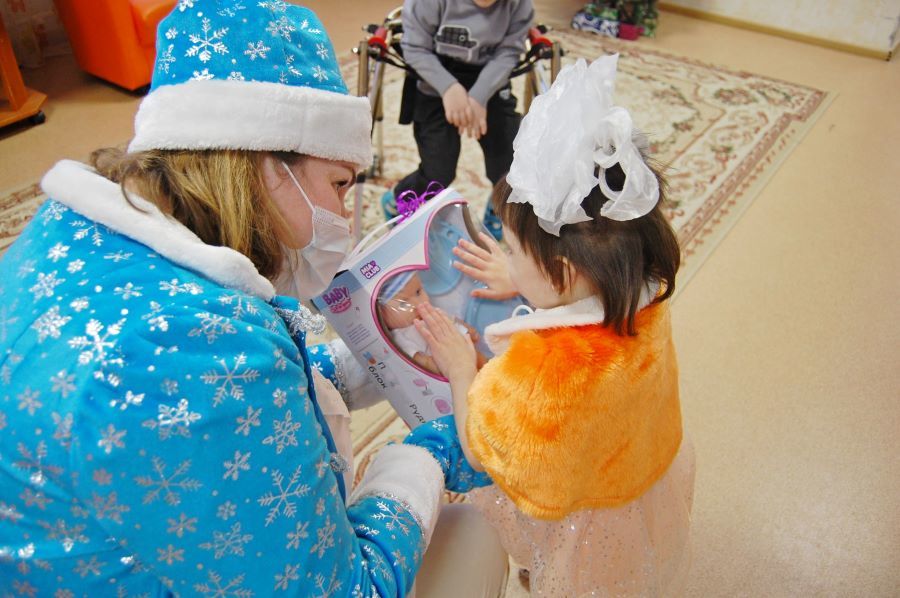 The employees of the "Metafrax Group" Companies fulfilled the wishes of children with disabilities.
The "Metadynea" Company has сlose friendship connects with the "Solnechny" family and children's development center, where special children are trained. On the eve of the New Year holidays, Mr. Igor Spassky, General Director of the Company, presented to Ms.Marina Migunova, Director of the Center, a multifunctional device with a printer, scanner and photocopier. The "Metadynea" Company purchased another 50 sweet gifts for children who are being treated in hospitals in the Orekhovo-Zuevo district during the New Year holidays. The Company also presented a New Year's gift to the council of veterans of the "Karbolit" plant.
The employees of the "Metafrax Chemicals" Company responded to the New Year's idea of the "Dedmorozim" charity fund and became real wizards for disabled children - pupils of the Rudnichny's residential care home.
Before the holiday the children wrote letters to Ded Moros (Russian Santa-Claus), expressing their dreams and desires. The "Dedmorozim" fund handed over 14 letters to the Company. In a matter of days all the children's letters were sorted. Managers, ordinary employees and labour collectives responded to the action. In addition to individual gifts Metafrax employees brought a large amount of hygiene products for the children: diapers, disposable diapers, wet wipes, cotton swabs, pads, shampoo, baby gels, hypoallergenic creams. Also together with deputies of the Gubakha's town Duma the employees collected monetary funds - more than 30 thousand rubles that were transferred to the "Dedmorozim" fund.On December 29 volunteers took all the gifts to the Rudnichny's residential care home.