09.06.2021
"Our success is the result of teamwork," said Igor Spassky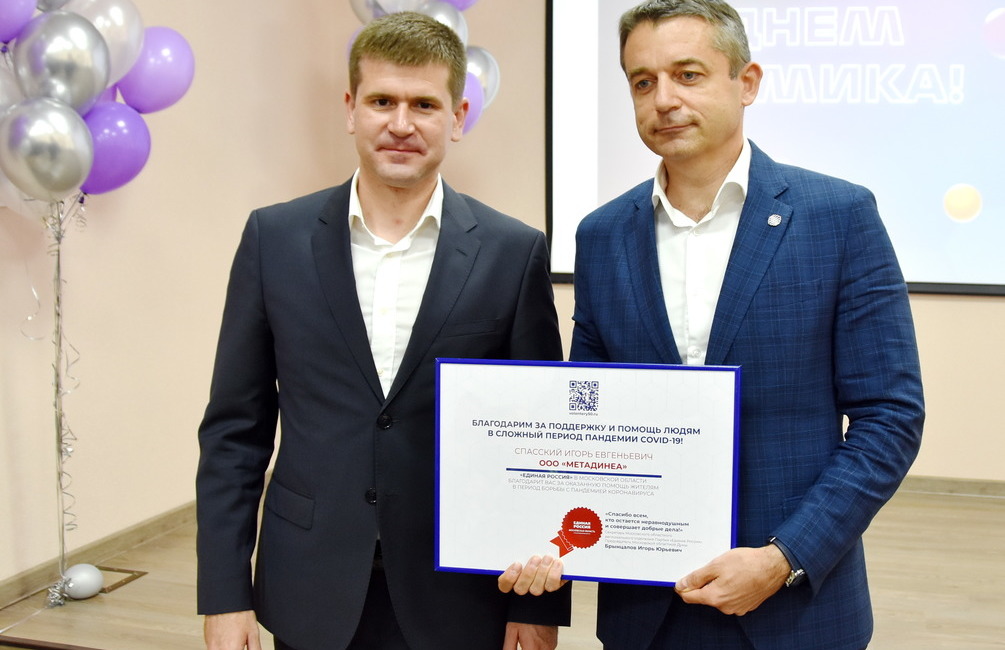 Ceremonies dedicated to the Day of the Chemical Industry Worker took place at Metadynea LLC. This holiday is a tribute to people who have connected their lives with one of the most difficult and important sciences in the world - chemistry or have become involved with it, performing auxiliary functions in the chemical industry.
In the final part of the ceremony the General Director of Metadynea LLC emphasized that professionalism, responsibility and diligence are the main qualities that distinguish not only the leaders of production, but also the entire team of the company.
"Despite the consequences of the pandemic, we are still leaders in our segment. Today we are a reference point for competitors, as also consumers and partners value high-quality products of LLC Metadynea. We are developing successfully, so funds have been allocated to improve efficiency and increase productivity. And this is also a common result of collective work," said Igor Spassky.