06.03.2022
Recognition for labour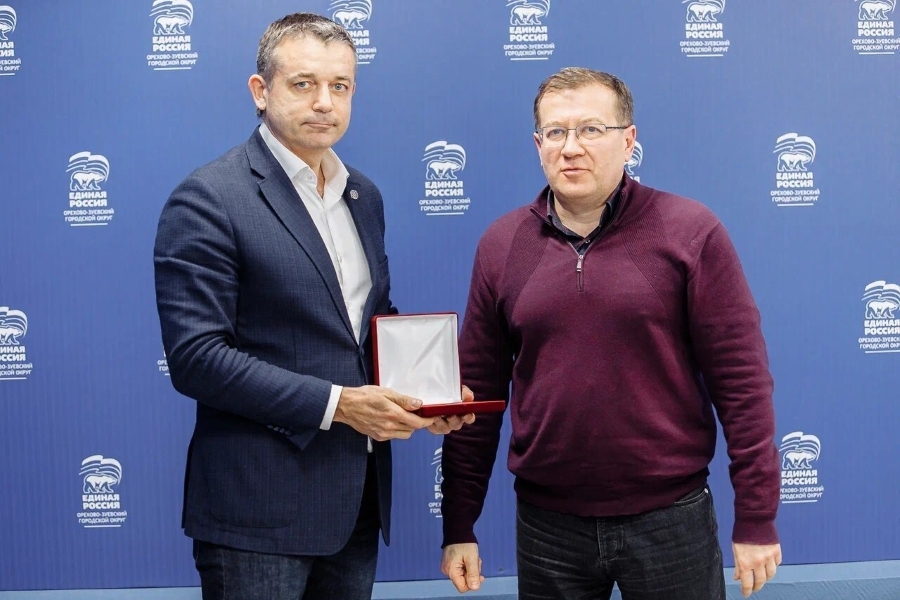 On February 28th, Igor Spassky, the General Director of "Metadynea" LLC, was awarded the honorary badge of the Moscow Regional Duma - "For Labour".
The ceremony took place during a meeting of the political council in the executive committee of the local branch of the All-Russian political Party "Edinaya Rossia" of Orekhovo-Zuyevo city district. The petition for the award of the honorary badge was submitted by the deputy of the Moscow Regional Duma - Eduard Zhivtsov, who also participated in the ceremony and presented the award.
Igor Evgenievich Spassky has been the CEO of "Metadynea" LLC since 2015. In February 2022, he completed ten years of work at "Metadynea" and the "Metafrax" group of companies. To date, under the leadership of Igor Evgenievich, the company has taken a course for the comprehensive development of "Metadynea" LLC. In particular, for the implementation of investment projects aimed at modernization of equipment, expansion of capacities, as well as the development of new production areas at sites in Orekhovo-Zuyevo (Moscow Region) and Gubakha (Perm region).