11.08.2022
Metadynea improved the industrial site in Gubakha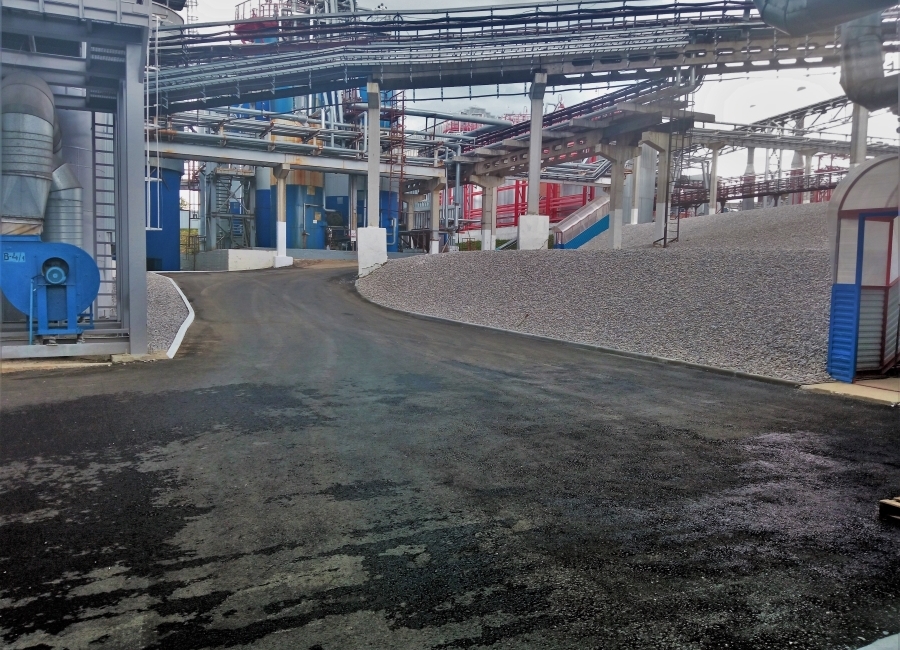 A five-year cycle of work on the improvement of the production site of Metadynea LLC in Gubakha, Perm Territory, has been completed. The contractor was the company "Am-stroy".
In 2018, after the completion of construction and installation work to modernize the sewerage networks at the Metadynea site, it became necessary to improve the territory. Work on the restoration of the roadbed and slopes took place in 2018-2019. At this stage, the landscaping of the territories around the production building was completed, a major overhaul of the road and slopes of the loading and unloading rack was carried out. In 2022, after carrying out construction and installation work to install a new reactor for the production of phenol-formaldehyde resins and expand the existing infrastructure, a project was launched to improve the territory of the Metadynea production site, which was affected by construction equipment and transport.
Igor Shafikov, technical director of the branch of Metadynea LLC in the city of Gubakha, commented on the results of the project:
- The main goal of the project was the high-quality restoration of logistics routes on the site. We wanted to achieve the most comfortable working conditions for our employees, to raise the level of production culture. In the course of work with the specialists of the Am-Stroy company, the best solutions were developed for the restoration of the site, taking into account the existing relief, the location of industrial buildings and structures. This is not an easy task, but it was solved.
In total, during the implementation of projects for the improvement of the territories of the production site of the Metadynea company in the city of Gubakha, more than 3,600 m2 of asphalt were laid, more than 3,300 m2 of slopes in crushed stone were equipped.
Metadynea's cooperation with Am-Stroy has been going on for the fifth year already, and all completed projects have been completed at a high level. Taking this opportunity, Metadynea LLC congratulates the Am-Stroy team and management on the Builder's Day, expresses special gratitude for the quality work performed on time.