23.03.2023
Careful attitude towards resources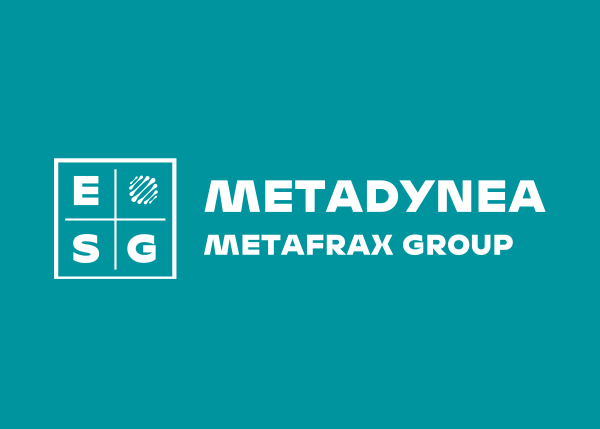 "Metafrax Group" companies are implementing various environmental ESG-projects, which are aimed, among other things, at reduction of wastes that are placed in the natural environment. As such, employees of "Metadynea" LLC are actively engaged in initiatives for separate waste collection. As a result, more than 15 tons of recyclable materials were collected and handed in for recycling at the sites of the enterprise in 2022.
The waste paper collection events for the purposes of further recycling are held in "Metadynea" on an annual basis. 2.5 tons of waste paper were sent to recycling in 2022.
- The office, production and archive employees are participating in the collection, - notes Natalia Sitnikova, the chief specialists in labour protection and ecology of "Metadynea". - It is know that it is necessary to use from 10 to 20 trees in order to produce one ton of paper from wood. And therefore, we have saved an entire grove!
Moreover, the collection of used batteries for the purposes of safe disposal has been organized at the site of the enterprise in Orekhovo-Zuyevo, Moscow region.
Polyethylene waste is collected for recycling in addition to waste paper at the company's branch in Gubakha, Perm region.
- In 2022, we have handed in a little over 12 tons of polyethylene film and products made from it, - says Tamara Novikova, an ecologist of "Metadynea". – This is our constant work. As such, we have sent more than 17 tons for recycling in 2021.
The waste collection for recycling is being carried out beyond the production sites of "Metadynea". Active employees also collect and hand in waste paper and plastic for recycling at the Moscow office of the company.
---
In 2022, qualitative changes took place in the area of implementation of the ESG initiatives of "Metafrax Group". A work group has been created, which is engaged in the systematic implementation of ESG principles in the operation of the holding's companies based on the most successful cases and expert recommendations. A unique mono-brand for the unified positioning of the holding's ESG initiatives was presented at the Perm Engineering and Industrial Forum.