24.03.2023
​Igor Spassky: "We look forward to continuing the dialogue"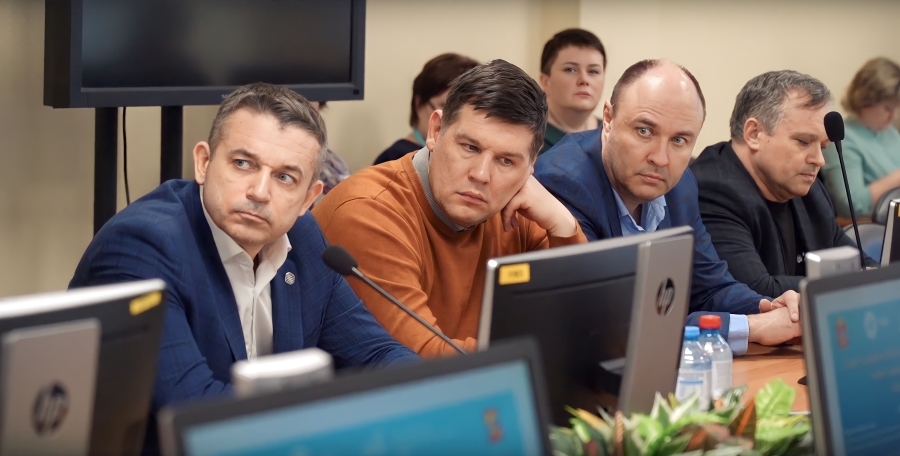 Igor Spassky, the general director of Metadynea LLC, and Maxim Batuev, the general director of Karbolit JSC, took part in an enlarged meeting of the Board of Directors of the Companies and Organizations of Orekhovo-Zuyevo's Urban District. The main topic of discussion was overcoming the shortage of qualified specialists to work in local production facilities.
The meeting was held on March, 21st, at the site of JSC Demikhovo machine-building plant in the village of Demikhovo, Moscow Region. The heads of the district's enterprises were provided with information on the changes in tax legislation, a report on the on-site medical examinations directly at the production facilities, as well as tools to support employers to stimulate employment of certain categories of citizens.
- For the first time in the last two years, the heads of local enterprises managed to gather in such a large membership, - noted Igor Spassky. - Firstly, we had a good opportunity to get acquainted with one of the large enterprises of the district - Demikhovo machine-building plant, with which our Company has points of contact in terms of railway infrastructure. Secondly, it was interesting to discuss the current situation and common problems together with colleagues.
The shortage of personnel at enterprises was one of the main topics raised on the sidelines of the meeting. The leaders noted the increasing competition between the enterprises in this area.
- It creates problems, because in addition to the existing enterprises, new ones arise, for example, industrial parks, that begin to pull staff from the existing enterprises. It was expressed the opinion, that there is already a practice of reducing the requirements for candidates," Igor Spassky commented on the discussion. – I am glad that this topical issue was raised at an enlarged meeting. We look forward to continuing the dialogue with the participation of all concerned parties.
Upon the results of the meeting, representatives of the administration of the Orekhovo-Zuyevo's urban district confirmed their interest in the development of industry, local enterprises and expressed their readiness to contribute to this process. It was noted that one of the positive achievements of the district was the increase in the volume of shipped goods comparing to the previous years due to the active transition to the import substitution programs.