28.04.2023
Cleanup Day in a landmark place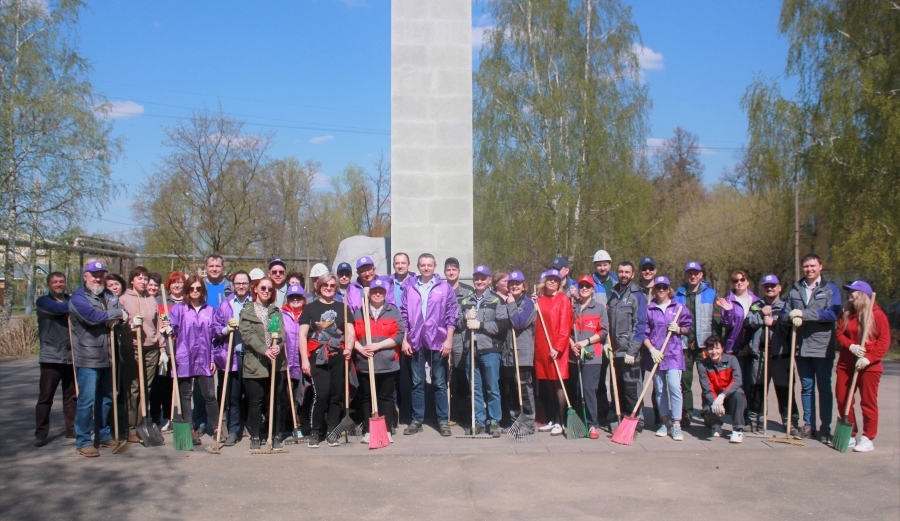 On April 24, the employees of the Metadynea Company in Orekhovo-Zuevo, as part of the month of improvement in the Moscow region, took part in a volunteer cleaning-up. Thanks to the efforts of the Company's employees, the square on Stakhanov Street was cleaned, near to the Obelisk for the "Karbolit" soldiers, died during the Great Patriotic War.
The involvement of employees in the activities of the urban district remains one of the priorities of the Metadynea Company in the social direction, noted the Managing Director of Metadynea, LLC,Igor Spassky:
- We are always happy to support such initiatives. This is useful for the Сompany's team. During such volunteer cleaning-up we work together for our benefit, for the benefit of the residents of the town, especially in such a landmark place, at the Obelisk to the "Karbolit" solders, which is very important for the residents of our micro-district and for our enterprise, operating on the "Karbolit" territory.
The Company took over the organization and supply of inventory, ensuring comfortable work on cleaning of the territory. All the collected garbage was taken out for disposal in an organized manner.
---
Metadynea, LLC, is a manufacturer of synthetic resins of a wide range of applications, and is apart of the Metafrax Group. The strategic development of the Company is carried out taking into account the priority of issues of social policy and nature protection, which are fixated at the mission level of the Metafrax Group of Companies.