08.06.2022
For future specialists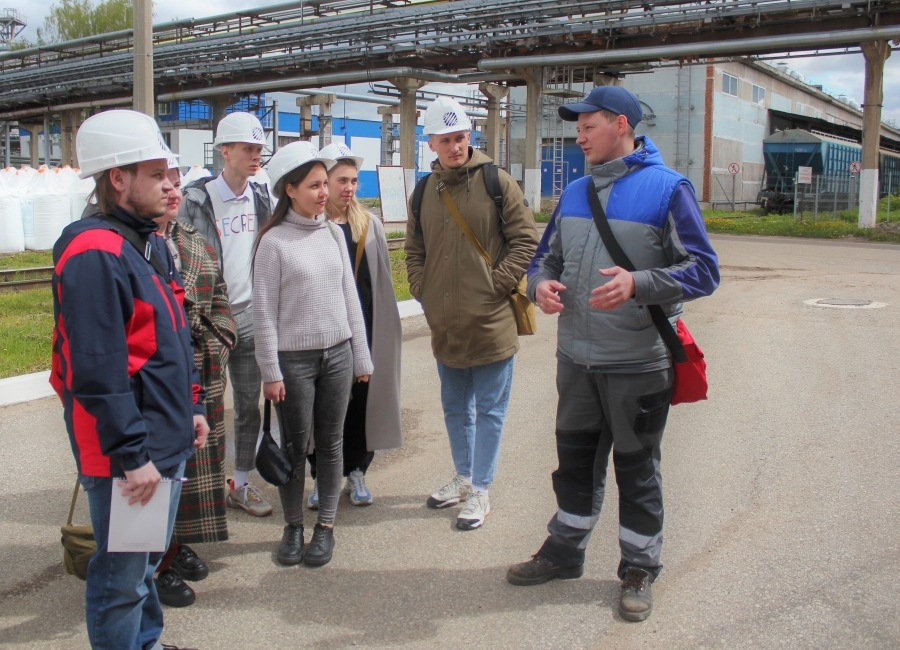 Students of the Department of Chemistry and Chemical Technology in the forest complex of the Mytishchi branch of the Moscow State Technical University (MSTU) named after N.E. Bauman visited the production facility of Metadynea LLC in Orekhovo-Zuyevo and learned more about career opportunities at the enterprise.
Metadynea has a long-standing friendship with a well-known university. Every year the guys have the opportunity to visit the operating production, undergo industrial and undergraduate practice at the company, collect information for term papers and theses, and also start their careers in Metadynea.
One of the traditional career guidance events was an excursion for 3-4 year students at the Metadynea site in Orekhovo-Zuyevo, which was conducted by the company's current specialists. The chief technologist Dmitry Slavkov took the students through the main workshops, spoke about the latest technologies for the synthesis of resins for various purposes, about the process parameters, and the characteristics of the installed equipment. The guys learned a lot of what they study in theory in various disciplines at the university. The head of the laboratory Galina Biryukova introduced the students to modern equipment for determining product quality indicators. From the quality manager Maxim Khamidulin, the guys learned about the procedures carried out to check and maintain a high level of resin quality.
After the tour, the students talked to Elena Veshchagina, Chief Human Resources Specialist, who spoke about the benefits of internship at Metadynea, as well as career development opportunities in the company for university graduates.
Former MSTU students are already working in production in Orekhovo-Zuyevo. In 2022, the company expects new graduates for production.