06.06.2022
"Metadynea" celebrates the professionals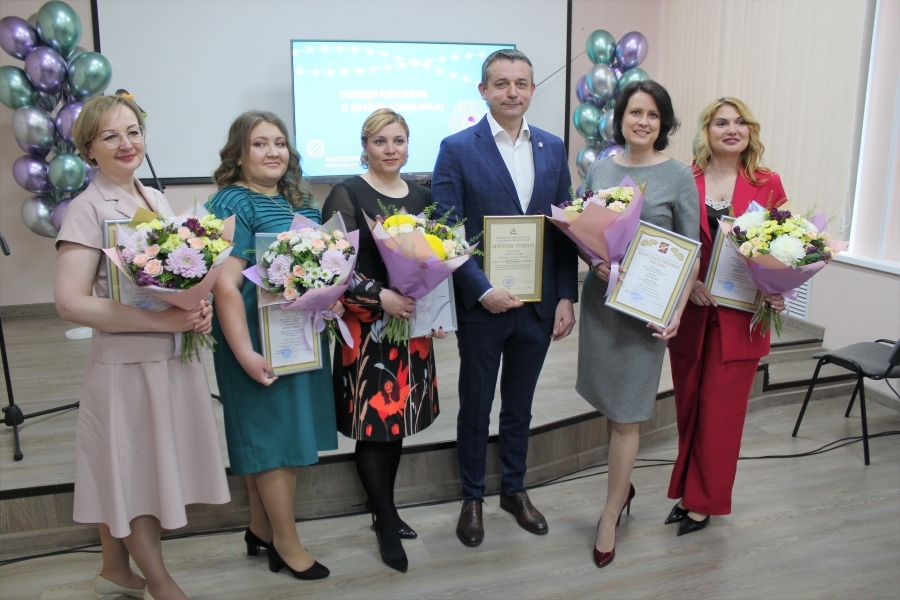 At the sites of "Metadynea" in Gubakha, Orekhovo-Zuevo and Moscow, the Chemist's Day was traditionally marked by the grand awarding of distinguished employees. 61 employees were awarded with state, municipal and corporate awards.
Igor Spassky, the General Director of "Metadynea" LLC, was also awarded with a Certificate of Commendation from the Ministry of Industry and Trade of the Russian Federation for his great contribution to the development of industry and many years of conscientious work.
-I want to thank you for your responsible and important work on our professional holiday, - Igor Spassky addressed his colleagues. - As you know, the market situation is complex as of today. But thanks to the efforts of our team, we continue to be an important link for the industry, for the country and for our consumers. The cohesion and professionalism of our team give us confidence for the future. According to the results of the first quarter, we are far ahead of the budget and it is significant and valuable at this point. I am sure we will do everything to try to maintain these rates and indicators until the end of the year. I thank everyone for their well-coordinated work and wish you success and prosperity in all areas of life!
In Gubakha, the celebration took place on May 25th; 17 employees of the site received state, municipal and corporate awards. In Orekhovo-Zuevo, distinguished workers were celebrated on May 27th. 27 employees of the site received Certificates of Commendation and acknowledgements. On June 3rd, 17 employees were awarded at the Moscow office of "Metadynea".