13.02.2021
Levon Garslyan: "We are a city-forming enterprise and in all regions of our presence we bear responsibility for people"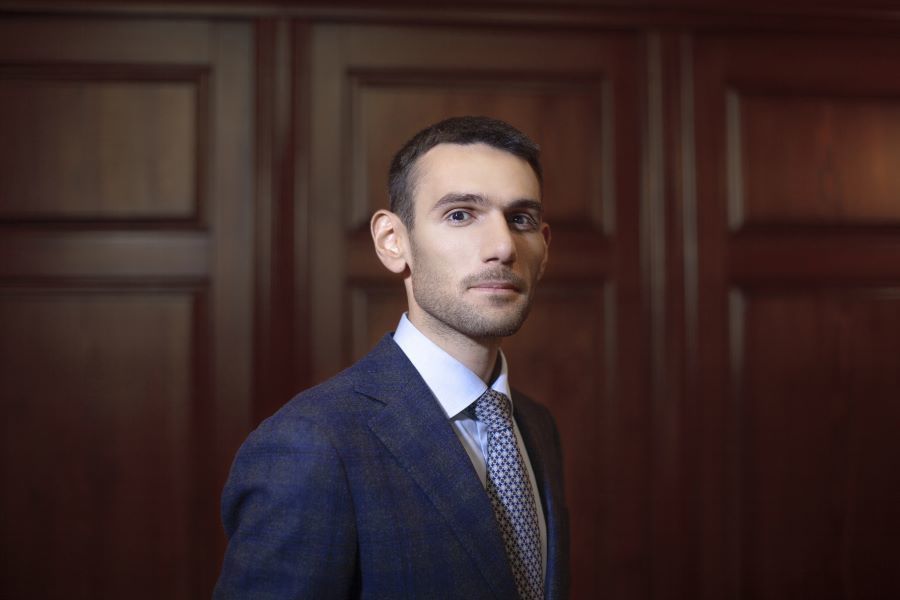 Levon Garslyan, Deputy General Director for strategy and assessment of investment projects of Metadynea, took part in the information online project "Encyclopedia of Russian industry". In the "Person" section of his interview, the top manager spoke about stages of his career, forming the company's strategy and how he managed not to succumb to VIP syndrome.
In particular, Levon Garslyan noted that Metafrax Group is guided not by trends, but by inner principles when it comes to environmental and safety issues.
- We have long ago decided for ourselves that we have to do everything safely and to follow regulations. We are a city-forming enterprise and in all regions of our presence: in Austria, Orekhovo-Zuevo and in the largest point of our presence Gubakha town we are responsible for people. We cannot do any other way. Trends appear, we welcome them, but we have been doing it for a long time, emphasized Levon Garslyan.
As per his opinion, relationships between people are fundamental to the workplace.
— A company is a form. It is very important to me as a shareholder of this company, who is in the board of directors, management and production. The most important thing for me is the relationship. Once we meet in life, we are companions of each other. The product, markets, that's all important, but the basis of any company is people. Equally, people who are in production and people who are over production. For our employees, in addition to providing a standard social package, we build houses where we have a presence, so people can live in comfort. We take part in the construction of sports facilities, hotels, parks, said Levon Garslyan.
Click here to see the full interview.