11.04.2022
Metafrax Group expands cooperation with universities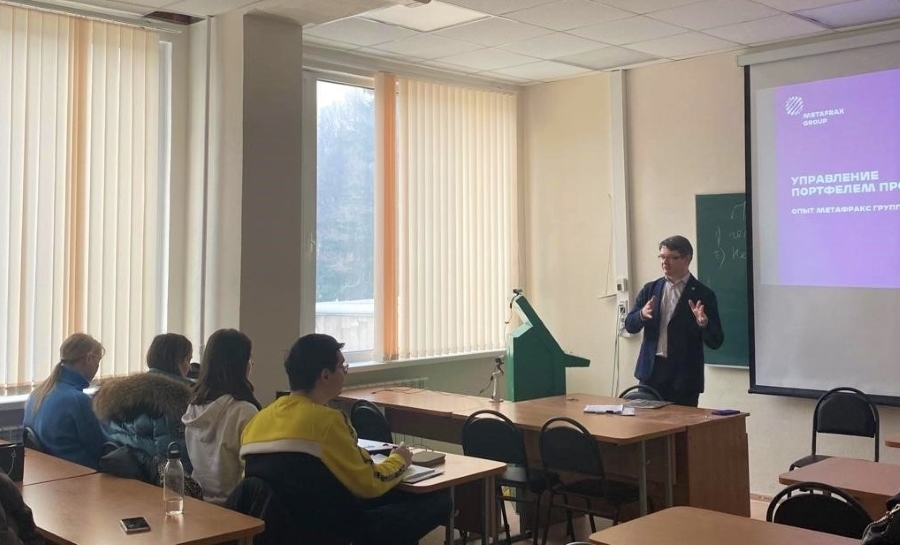 In 2022, a series of master classes on project management for students of the MEPhI University was launched.
Evgeniy Gavrilov, head of the strategic development department at Metadynea, which is part of Metafrax Group, tells university students about the practice of managing a portfolio of innovative projects in the group of companies and the latest trends in international project management standards.
"This is the third university with which we have been holding such master classes lately. For us, this is a mutually beneficial cooperation. Students have the opportunity to find out what kind of knowledge is now in demand and how they can be obtained. We talk about the work of the company, convey interest in open projects and build contacts with future promising employees." - Evgeny Gavrilov explained.
Previously, project management master classes were held by specialists from Metadynea and Metafrax Group within the framework of cooperation with the Financial University and the Perm State National Research University (PGNIU).
---
Metadynea LLC is a manufacturer of synthetic resins for a wide range of applications. Part of Metafrax Group. The group of companies systematically supports educational projects, top managers give lectures to future specialists, and also speak at scientific forums and conferences.