25.05.2022
Do good with your own hands!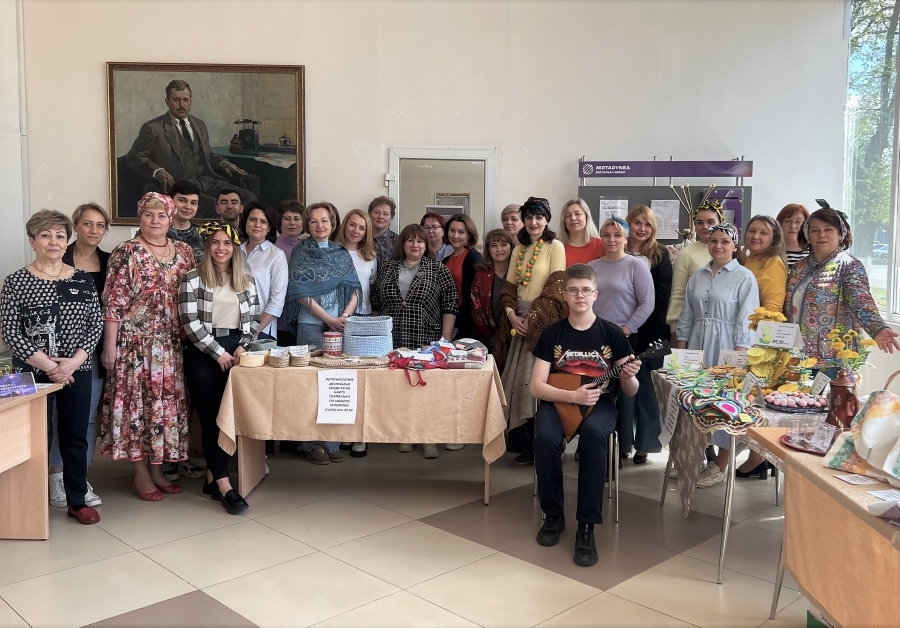 On May 20, the Metadynea Company held a charity fair in Orekhovo-Zuyevo dedicated to Children's Day. All funds, collected from the sale, 50 thousand rubles, will be used to organize a holiday for children with cerebral palsy who are undergoing rehabilitation in the town hospital of the Orekhovo-Zuevo's urban district.
The charity event «Do good with your own hands!» was organized for the Metadynea's collective for the first time. As goods, the employees of the company provided the results of their own work and creativity - handicrafts, handworks, culinary products.
- Employees of the Company actively participated in the organization of the fair. The audience was presented with performances and declamation, accompanied with live music. It's amazing how our colleagues can open up from new sides! And it is all the more joyful that all this is ultimately aimed at holding a holiday for children who are undergoing treatment. It unites us for the creation of good, – said Mrs. Tatiana Belova, Head of the HR department at Metadynea LLC.