24.05.2022
The future belongs to talented youth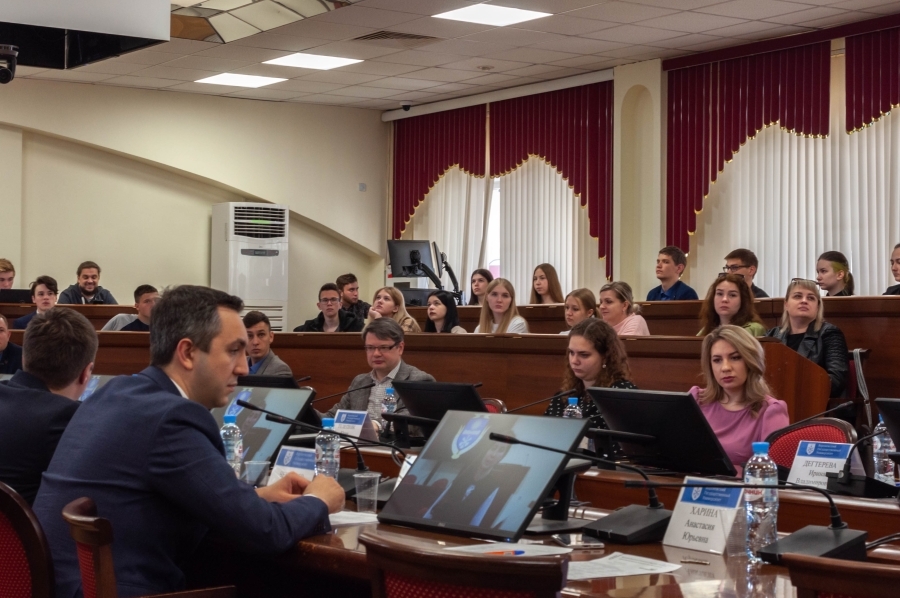 On May 14, Voronezh State University hosted the finals of the first regional innovation pre-accelerator "League of Innovations 5.0". Head of the strategic development department of Metadynea Evgeny Gavrilov was among the business experts on the jury panel.
The goal of the "League of Innovations 5.0" is the creating of basic competencies in innovative, scientific and inventive activities among schoolchildren. Thus, the project contributes to the emergence of specialists needed by the local economy and capable of implementing social and technological leadership programs.
In the 5th season of the "League of Innovations" were submitted 17 projects in the areas of "Information Technology", "Chemistry and Biology", "Socio-Economic Knowledge".
"The winners were determined by the distribution of conditional units of investment by each member of the jury among the participants. I am glad that both of my favorites were among the winners. Every year I observe not only innovative ideas, but also their application - practical, experimentally confirmed results.This is surprising for me, after all we are talking about young people 16-17 years old. Every year I leave the finals of the League of Innovations" with a great mood, we definitely have a future with such talented young people," Evgeniy Gavrilov shared his impressions.
During the year, the participants of the "League of Innovations" had the opportunity, as part of the preparation of their projects, to attend various educational trainings, including those on inventive problem solving, project management and market analysis.
---
Metadynea LLC is a manufacturer of synthetic resins for a wide range of applications. As a part of the Metafrax Group, company systematically supports educational projects, top managers give lectures to future specialists, and also speak at scientific forums and conferences.