07.11.2022
Expanding contacts with equipment suppliers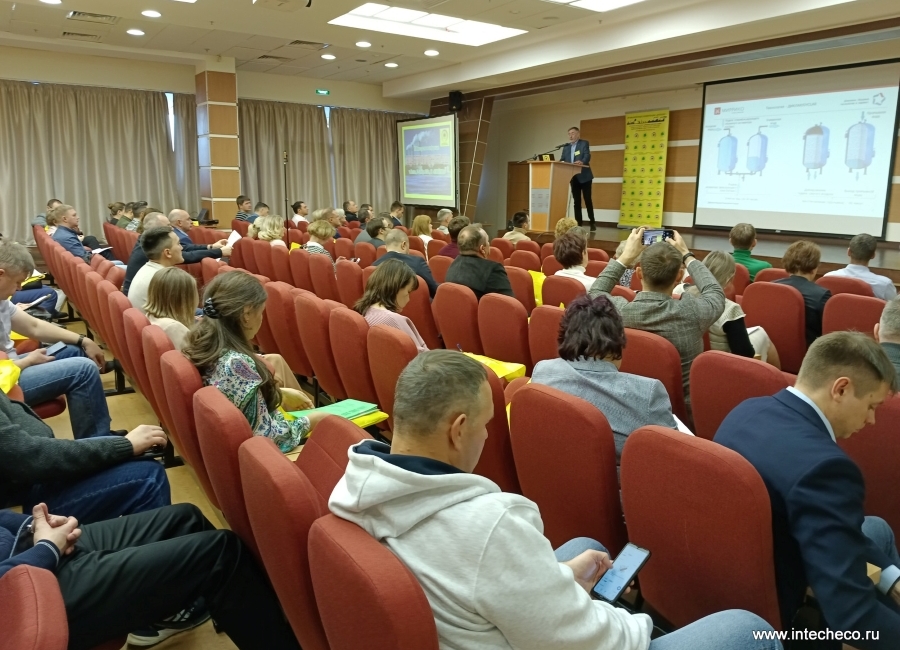 Specialists of "Metadynea" attended the inter-industry conference titled "Water in the industry-2022". The modern technologies and equipment for water preparation systems, water treatment systems and water supply systems of industrial enterprises became the event trends.
More than 100 specialized enterprises and companies of the country took part in the XIII conference titled "Water in the industry-2022", which has been held in Moscow on October 25th. The "Metadynea" delegation was represented by Vadim Galkin, the project manager, and Maksim Zhukov, the process engineer.
The main topics of the presentations were import substitution for equipment and advanced solutions for the water supply of production sites. New areas of equipment supply, resource conservation of industrial water treatment and technology application formats for water circulation systems at industrial enterprises were discussed.
- You can always broaden your horizons at such conferences.For example, one of the areas, to which attention was paid, was the preparation of desalinated water using ion exchange technology. A project is being implemented at the site of "Metadynea" in Orekhovo-Zuyevo for organization of an integrated water preparation system; therefore, the conference agenda is particularly relevant for us.The conference had stands with equipment for water preparation. Contacts were established with potential suppliers, in particular, with "NPO "Pribor" GANK" LLC, a supplier of analyzers for caustic soda and acid, as well as with the heads of enterprises that operate such water preparation units, - shared Vadim Galkin.
The development of water circulation systems at the sites of "Metadynea" is an integral part of the projects for expansion of production capacities. For example, a new water circulation system on the basis of a Marley fan cooling tower has been erected during the implementation of a project for expansion of the phenol-formaldehyde resin production at the production site in Gubakha, Perm region. In October, the project has entered the commissioning stage. The implementation of the project will increase the stability and reliability of resin production in Gubakha.
More information about the project: link
---
"Metadynea" LLC – is a part of "Metafrax Group". It is a manufacturer of synthetic resins of a wide range of applications. "Metadynea" is the only resin manufacturer that has two production sites in Russia: in the city of Gubakha, Perm region and in the city of Orekhovo-Zuyevo, Moscow region.