14.11.2022
Opening new opportunities for schoolchildren and students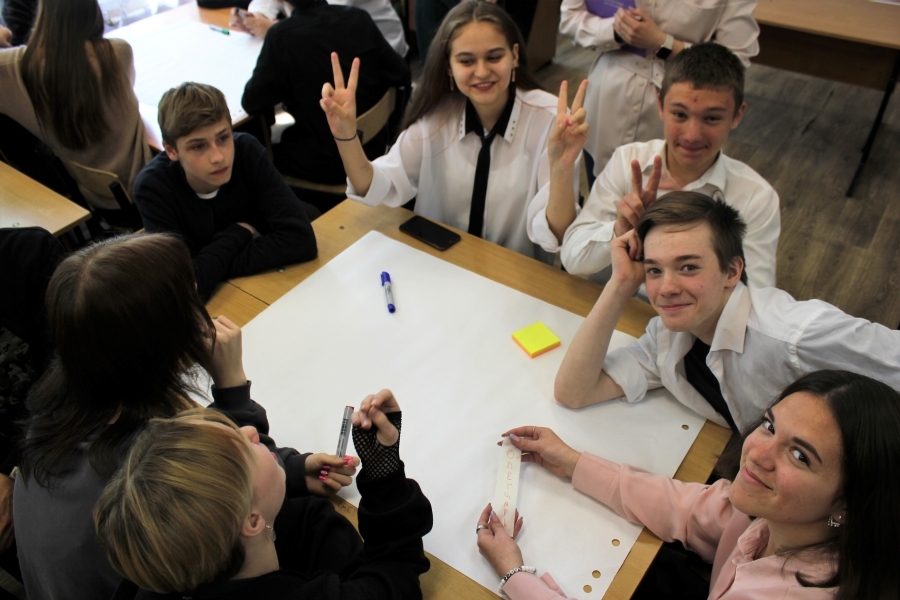 A series of career guidance events of "Metadynea" was held in the schools of Orekhovo-Zuyevo. In the form of a game, the kids evaluated the breadth of choice of modern professions and gained the skill of identifying high-demand specialties in the labour market.
The series of career guidance games titled "City of Opportunities" that began in the spring of this year in secondary educational institutions of Orekhovo-Zuyevo has ended in November. A series of classes took place in 5 schools of Orekhovo-Zuyevo. The program developed by the specialists of the personnel management department of "Metadynea" allowed children to see the important components of the city's life: workers and specialists who support its functioning, organizations and enterprises that provide and create the things that we are accustomed to using every day.
The objectives of the program are to show children the need of the city for a variety of workers and specialists, to teach them to analyze professions, to think about the nature of professional activity, and not to judge specialties superficially.
As noted by the representatives of the schools, the program gave children the opportunity to assess their knowledge of the city's infrastructure as well as to talk with the recruitment specialists of "Metadynea" about the situation at the labour market and what professions are in demand.
The company's specialists also spoke about the production of synthetic resins, where the products of "Metadynea" are used and what opportunities the company provides for professional fulfilment.
In addition, as part of the project, presentation meetings were held between the company and students of technical schools and colleges of the cities of Orekhovo–Zuyevo, Likino-Dulevo and Pavlovsky Posad. The kids learned about the employment opportunities at "Metadynea" LLC, further career development at the company and the advantages of internships at the enterprise.
---
"Metadynea" LLC is a manufacturer of synthetic resins of a wide range of applications. It is part of "Metafrax Group". The Group of Companies systematically supports educational projects, the top managers give lectures to future specialists as well as speak at scientific forums and conferences.