09.06.2023
Fabulous weekend for kids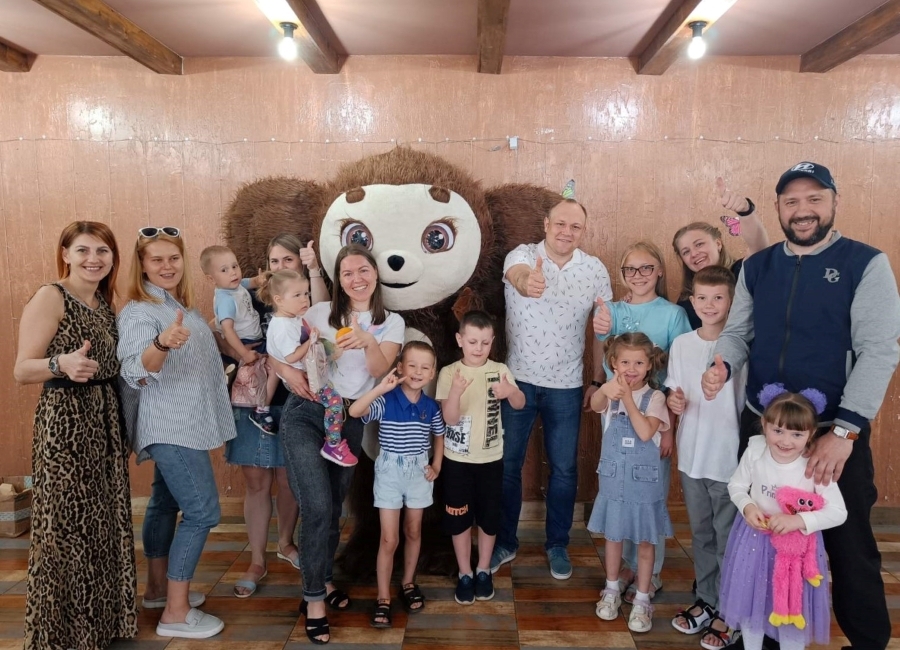 Traditional events coinciding with International Children's Day were held for employees of Metadynea and Karbolit.
In the first summer weekend for children of Metadynea employees from Orekhovo-Zuevo and Moscow were opened the doors of "Birth of fairytale and Slavic Mythology" in Vasilevo village. Visitors enjoyed a fascinating program and a collection of images of Slavic mythology, handmade sculptures of the heroes of magical Russian fairy tales. The locations split by theme units have presented the characters in a typical decorum and with music accompaniment. The interactive program has helped kids to feel themselves as a part of a fascinating, fabulous world.
Metadynea employees kids in Gubakha spent this holiday while playing team and logic games with the participation of professional animators and in the company of favorite children's hero - Cheburashka. Animators program has helped to kids to rest and get positive emotions, also they got presents from the company.
The important part of the events on the both sites became an award ceremony for kids, who participated in a corporate art competition of paintings and hand-made items "Chemistry of Life". Each young contestant was awarded with a diploma and a gift.
Children of the employees of Karbolit Industrial Park had a holiday at the inflatable amusement park in their home town of Orekhovo-Zuyevo. The kids had at their disposal a trampoline, a virtual laser tag, air hockey and a giga-lego.
In addition during the first summer weekend a holiday also came to the doors of the Solnechny Center for Family and Child Development for special children in Orekhovo-Zuyevo. The employees of Metadinea made the children at the center happy by holding a "Hurray for Ice Cream" event for the third time.
---
Active social policy is one of the areas on implementation of ESG-initiatives of Metafrax Group. Metadynea and the Industrial Park Karbolit are consistently making events and campaigns for the benefit of the residents.
Read more about the charitable projects and social events implemented in 2022 by Metadinea at the link.