08.05.2022
Honoring the heroes' memory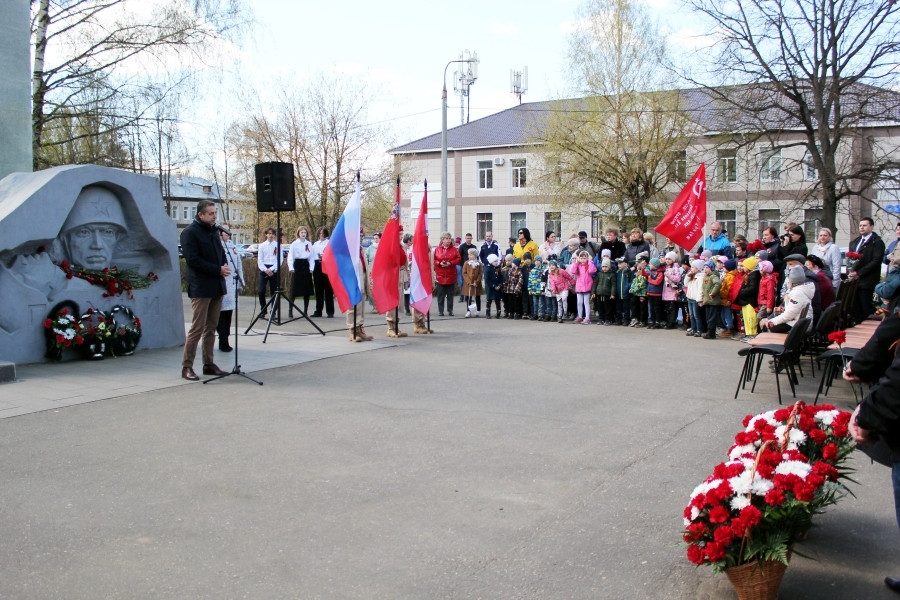 In Orekhovo-Zuevo on the square near the monument of Karbolit warriors on 5th May was held a solemn ceremony dedicated to the 77 anniversary of the Great Victory.
With the citizens, who participated, spoke the representatives of Metafrax Group — general director of Metadynea LCC Igor Spasskiy and JSC Karbolit general director Maxim Batuev.
"We shall remember, what was the price of the victory", noted in its speech Igor Spasskiy, "On the battle fields millions of our warriors died, many cities were destroyed. Our aim with you is not to allow to change the view of the Great Patriotic War historical results. Today I would like to wish to everyone present a peaceful sky above, to the veterans – health and good spirit. Happy upcoming holiday to everybody, with the Great Victory Day!"
Maxim Batuev in his speech highlighted that in our country and in post-soviet republics, there is not a single family, which was not impacted by the Great Patriotic War:
"Today we think about a feat of our grandfathers, great grandfathers and fathers, who protected everyone from Nazism. This holiday is truly nationwide for all citizens of Russia. No one is forgotten and nothing is forgotten.
The important part of the event was a solemn ceremony of the flowers laying. Not only adults, but young citizens of Orekhovo-Zuevo, childred from the kindergarten No.43 and students of the school No.12 honored the memory of the died heroes and laid red carnations on the Monument of Karbolit warriors. The memory of the died ones was honored by the minute of silence. Fedor Strokun spoke as a chairmen on behalf of the veterans board of Karbolit plant:
"For seventy seven years we live with the Victory, clear sky and beautiful sun. On the obelisk, on the boards are imprinted the names of the Karbolit heroes, who gave their lives for the Victory. Many died due to injures, diseases. Today from participated in the war Karbolit workers only four persons are alive. Dear friends, we shall take care of them, remember the died warriors and the people feat!"
The solemn event took place with performances of the local performance groups with war songs and patriotic poems.