18.05.2022
Learning to be a successful leader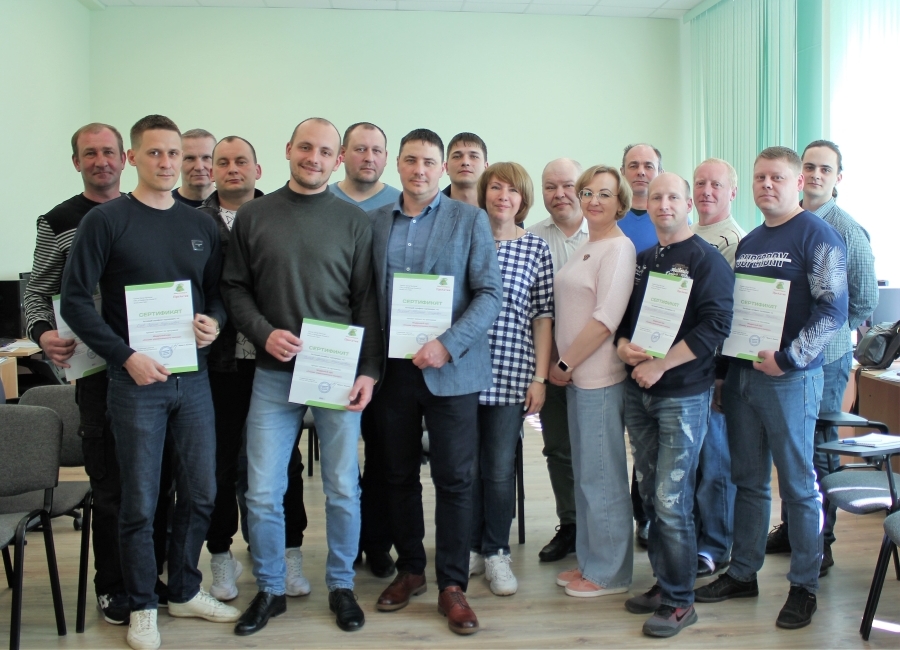 From December 2021 to May 2022, mid-level production managers of Metadynea LLC in Orekhovo-Zuyevo were trained in the Basics of the Management Circuit module course. Within its framework, a number of trainings were held, such as "Personal effectiveness of the leader", "Motivation and management of the activity of employees", "Conflict management" and others.
The aim of the training was to provide line managers of production with modern managerial knowledge and techniques, develop their mentor skills, and form personal effectiveness.
Heads of departments and shifts, heads and foremen of repair groups, process engineers were trained. Many of them until recently were synthesis apparatchiks and mechanics of repair groups, and today, having received new appointments, they manage personnel, set tasks for workers, exercise control, and make decisions.
The training was conducted by Yuliya Sapunova, the leading trainer of the ProActive company (St. Petersburg).
As part of the training, employees mastered the skills of planning and setting tasks, managing stress, analyzing and finding ways to solve complex, problematic situations, learned the basics of time management, the basic rules and techniques of delegation, motivational types of employees and tools to increase employee engagement, and also analyzed the essence and the nature of the conflict, learned ways to resolve and prevent conflict situations.
"The knowledge that I received at each training, I tried to immediately apply in practice, in daily work, thereby consolidating my skills. Of course, I will continue to use the experience gained during the training. It became easier for me to manage people, it was easier to find a common language both with subordinates and with colleagues from related departments, there were fewer reasons for disagreement," answered the question about the results of the training Yevgeny Volkov, head of the production preparation department.
"The ability to build effective work of entrusted employees distinguishes the leader from the performer. The leader is responsible not only for the results of his work. He makes decisions, delegates tasks and coordinates the process of achieving the goal. A successful manager is not only a professional in his field. Successful managers are not born - they are made. Therefore, the task of the HR service is to help new managers develop and consolidate their managerial skills," says Tatiana Belova, head of the HR department.
---
Metadynea LLC is a manufacturer of synthetic resins for a wide range of applications. Part of Metafrax Group. The group of companies systematically supports educational projects, top managers give lectures to future specialists, and also speak at scientific forums and conferences.