04.05.2022
Town of opportunities with Metadynea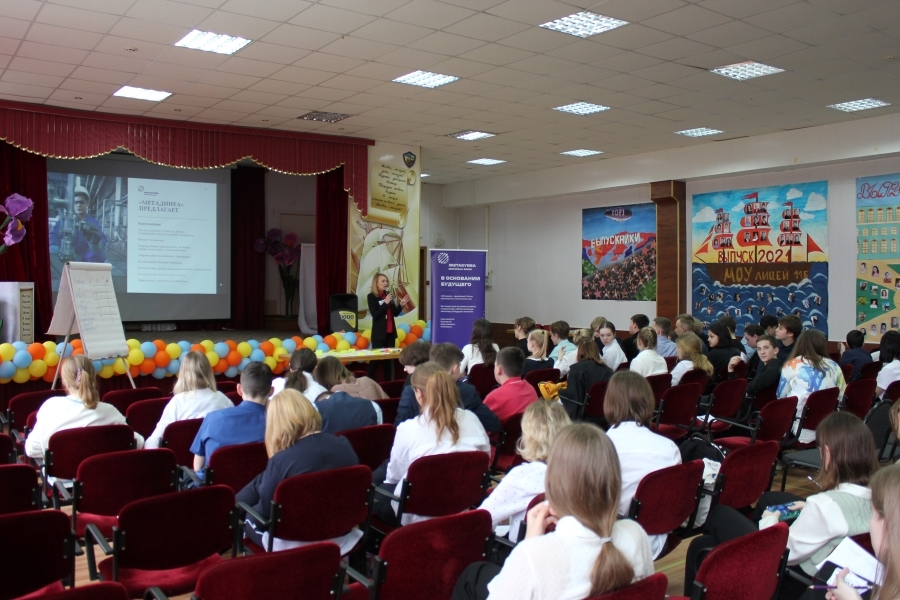 The specialists of the Metadynea Company held the first of the planned career guidance games for senior pupils of the Orekhovo-Zuevo urban district of the Moscow region – «Town of opportunities». Schoolchildren were introduced to a wide range of professions, including in the chemical industry, which they can choose for their development.
First game was held on April 27 with the participation of eighth-grade schoolers of the lyceum from the town of Orekhovo-Zuyevo. The HR specialists of the Company have developed the program, that allows children to observe in a playful way the important components of the life of the town: workers who support its activities of daily living, institutions and enterprises that provide and create things, what we use every day.
The targets of the program are to demonstrate to children the need of the town in a variety of workers and specialists, to teach them to analyze professions, enter into the nature of professional activity, and not to judge on specialties superficially.
- In frames of this program we not only demonstrate to children the opportunity to achieve a goal that is significant for the younger generation - to master an in-demand and advanced profession, — explained the Head ofthe human recourses' departmentof Metadynea LLC, Mrs. Tatyana Belova, — But we also focus them on their involvement in their native district and the contribution of each resident to its development. We talk about the chemical industry, about our company. We share the stories of Metadynea employees who, being specialists in various fields, successfully realize themselves in the company.
Almost 60 schoolchildren took part in the career guidance game. Similar events are planned in other schools of the town.
---
Metadynea LLC is manufacturer of synthetic resins for a wide range of applications. The Company is a part of Metafrax Group. The group of companies systematically supports educational projects, top managers give lectures to future specialists and also speak at scientific forums and conferences.