14.09.2021
Metadynea presented a strategy for raw deep conversion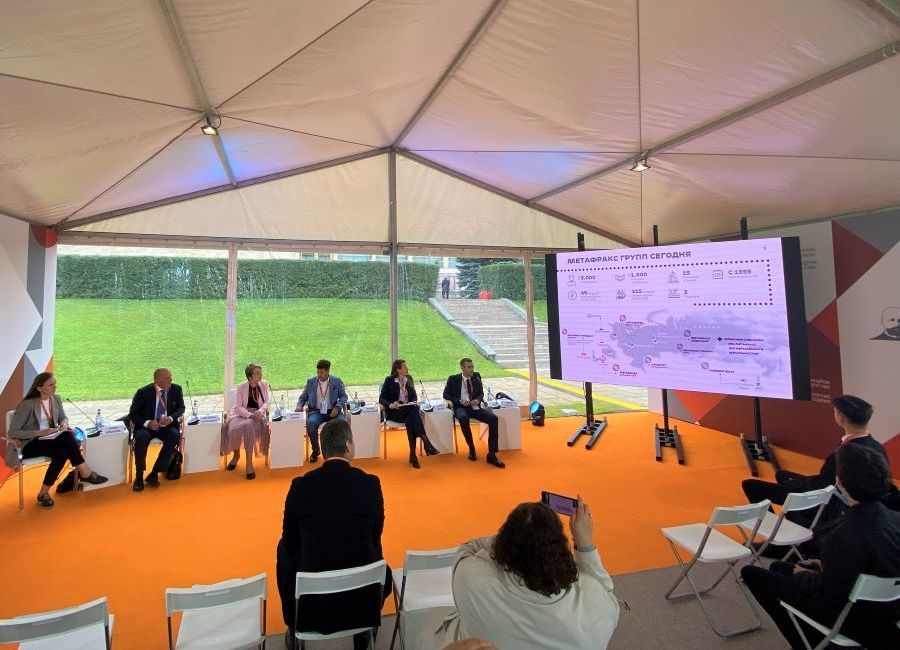 Levon Garslyan, Deputy General Director for strategy and investment at LLC Metadynea, participated in the 4th Stolypin Forum on September 10.
The forum was held on September 9-10 in Moscow. About 200 speakers from 40 countries, Russian and foreign government officials, experts in various fields of economy and the heads of leading domestic and foreign companies discussed problem issues of the global and Russian economy to form a qualitative vision of overcoming the key barriers on the way to strong and sustainable economy.
"3+ processing. Raw materials or high added value" session of the forum raised issues of effective development for the downstream sector and increase of its investment attraction, outlined prospective sectors and presented successful projects in this sphere. Deputy General Director of Metadynea presented the experience of Metadynea and Metafrax Group as a whole in the transition to deep processing of raw materials.
"During the panel discussion I shared how we have been working in this direction for the last 15-20 years. Our strategy includes development for deep processing of raw materials, i.e. gas, into methanol and its further processing", says Levon Garslyan, "It was interesting to exchange opinions with representatives of state structures, business and scientific experts regarding prospects of this direction".
After the session Levon Garslyan also discussed with students of Moscow State Institute of International Relations (MGIMO) where the forum was held, the possibility of an internship in LLC Metadynea.
---
Metadynea, a part of Metafrax Group, is the country's resin market leader. At present, its share of the Russian market is about 45%. Through active capacity expansion and implementation of current investment projects at production sites in Orekhovo-Zuevo (Moscow region) and Gubakha (Perm region) the company plans to take 55% of the resin market by 2023.