07.09.2021
Metafrax Group considers investments in the Far East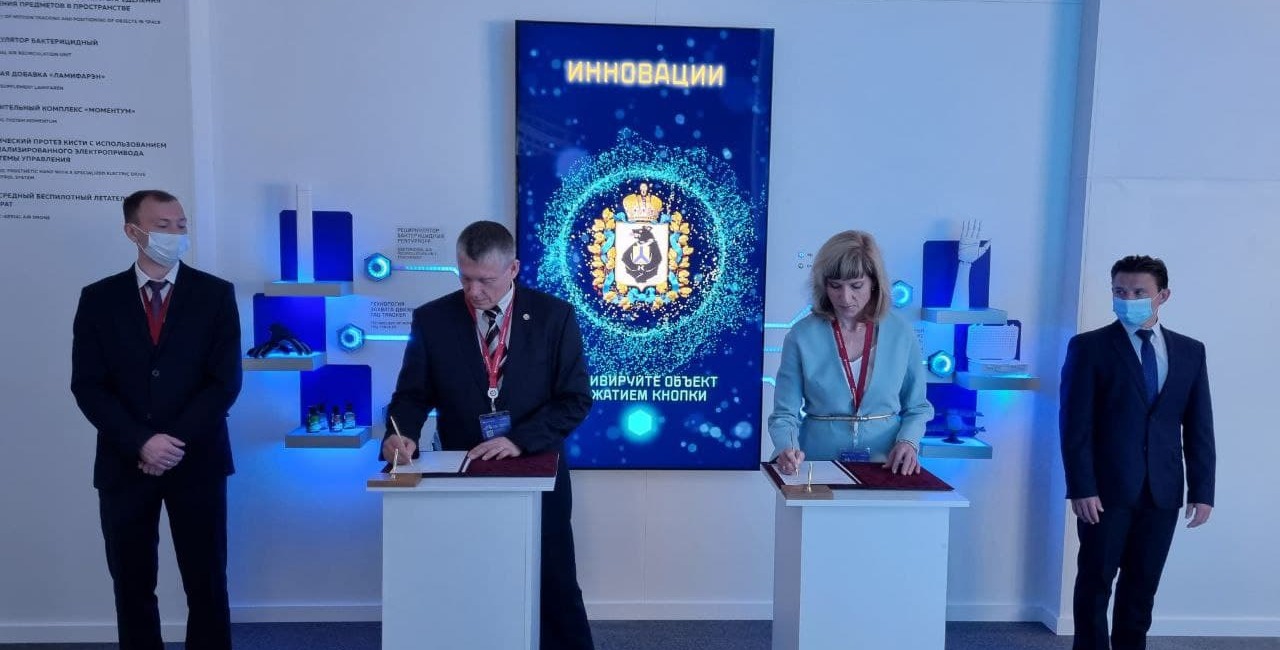 A memorandum of cooperation between LLC Metadinea and the government of Khabarovsk Territory was signed in Vladivostok on September 3 at the VI Eastern Economic Forum. The document was signed in the presence of Mikhail Degtyarev, Acting Governor of Khabarovsk Territory, Maria Avilova, First Deputy Chairman of the Territory government, and Aleksei Chikunov, member of the Board of Directors.
The agreement provides for cooperation between the parties in the implementation of socioeconomic programs and development plans for Khabarovsk Territory and the creation of economic and organizational conditions for the implementation of investment projects.
Metafrax Group is considering the possibility of creating in Khabarovsk Territory the production of resins for a wide range of applications. The issue is under discussion: the market is being analyzed, as well as possible options and parameters for the implementation of this project. In this case, the group of companies counts on support within the framework of state programs implemented in the territories of the Far Eastern Federal District.
- Our project, if implemented, may become a driver for new investment projects in the wood processing and insulation industry in the Far East. At the same time, it is designed to support domestic timber producers. The new resin production will make it possible to organize a stable supply of necessary raw materials for companies working in the region. It is significant for the development of industry in the region, including in connection with the plans to establish a construction cluster in Khabarovsk Territory, said Armen Garslyan, Chairman of the Board of Directors of PJSC Metafrax Chemicals.
_______
LLC Metadynea – is the Russian market leader in the production of synthetic resins for a wide range of applications. The company is a part of Metafrax Group. In Russia it is based on two production sites: in Gubakha, Perm Territory, and in Orekhovo-Zuevo, Moscow Region. The assets of the company also include a research and development center in Krems, Austria.
In the markets of the Asia-Pacific region Metafrax Group is also represented by its joint trading company Samyang Meta located in South Korea.