11.10.2022
Power for the future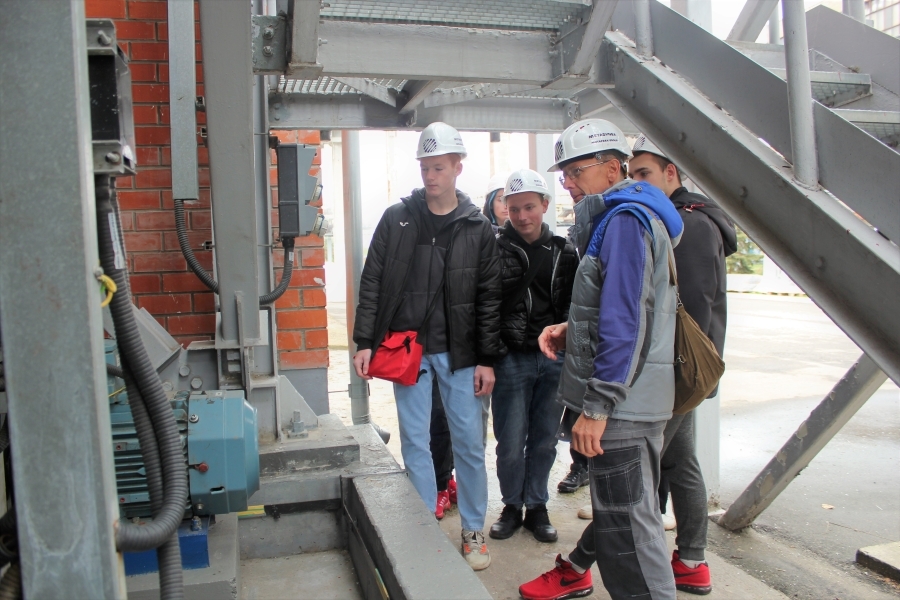 First-year students of the Savva Morozov Orekhovo-Zuevsky Industrial and Economic College visited the Metadynea production site.
One of the important directions of Metadynea's social policy is career guidance work among young people. This academic year is no exception. The excursion marathon for students of specialized educational institutions of secondary vocational and higher education started in September.
The students of the direction "Technical operation and maintenance of electrical and electromechanical equipment" began the first academic year with a visit to the production site of Metadynea in the city of Orekhovo-Zuyevo. Chief Power Engineer Sergey Volkov walked the students through the main power supply facilities at the production facility, spoke about the principles of process management and the work of the employees of the power complex of the site.
Students also got acquainted with the opportunities that Metadynea provides for future professionals. Elena Veshchagina, Chief Human Resources Specialist, answered freshmen's questions about the conditions for undergoing industrial and pre-graduation internships, concluding target contracts and getting a job in the company in the future.