27.10.2022
The environmental agenda remains important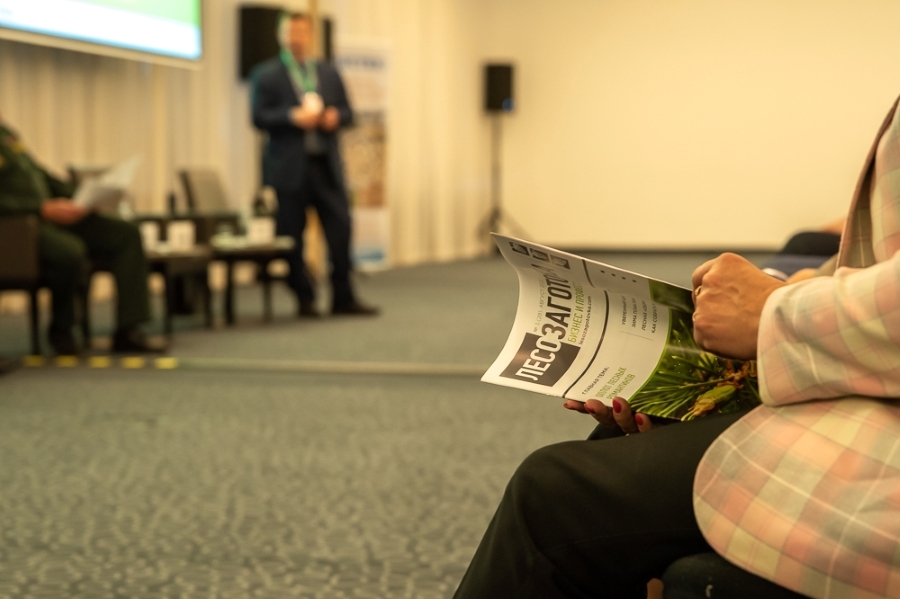 On October 11-12, the "Metafrax Group" delegation took part in the annual St. Petersburg International Timber Industry Forum. This year, as expected, measures to provide the industry with equipment, export routes, and response to recent changes in the economy as a whole and in the industry market were actively discussed.
The change in market conditions has become the main trend of discussions at the site of the Timber Industry Forum in St. Petersburg. Industry representatives discussed the key events that took place during the year and their impact on the activities of the country's timber industry complex and related industries.
The delegation of "Metafrax Group" was represented by specialists and top managers of "Metadynea" LLC, headed by Igor Spassky, the General Director, as well as Vasily Perepelkin, the Head of a separate division of "Metafrax" ETC" LLC.
- The forum participants discussed the problems faced by the players of the Timber Industry complex (TIC) in the current conditions, the search for new areas of product sales, the approach to the implementation of investment projects, - said Andrey Dorokhov, Senior Strategy Analyst at "Metadynea" LLC. – The importance of preserving the environmental agenda in the timber industry was noted separately.
Vasily Perepelkin was among the invited experts at the round table discussion titled "Plates and plywood" with a report on "Experience of using paraformaldehyde in the synthesis of formaldehyde resins". The prospects for the development of a new area of production became the main thesis of the report:
- Paraformaldehyde is interesting as an alternative to formalin for manufacturers, because it stands out favorably through the convenience of transportation and storage, including long-term storage. At the same time, its use is possible directly in the synthesis of all formaldehyde resins with minimal changes in the production chart, - Vasily Perepelkin clarified.
The results of the delegation's work at the forum were summarized by Igor Spassky:
- Maintaining communication with colleagues in times of powerful changes in the industry is a key factor in the further activity and development of the enterprise. Today, at the site of the Timber Industry Forum, we were able to get an impression of current market conditions and possible ways to solve production and investment tasks.
---
"Metadynea" LLC – is a part of "Metafrax Group". It is a manufacturer of synthetic resins of a wide range of applications. In particular, the company offers adhesive solutions for the production of plywood and slab materials with a high degree of environmental friendliness.
"Metafrax" Engineering and Technology Center LLC ("Metafrax" ETC") provides services for design, technical development, performance of process audits, research and development (R&D) on new and promising products of "Metafrax Group", as well as for coordinating the activities of "Metafrax Group" companies in areas of occupational safety, industrial and environmental safety.